Make a Change
Norrtälje konsthall and museum
25 March - 28 May 2017
Hrair Sarkissian (UK/Syria)

Reena Saini Kallat (India)

Nisrine Boukhari (Austria/Syria)

Jon Brunberg (Sweden)

Knutte Wester (Sweden)

Serhed Waledkhani (Norway/Iran/Kurdistan)

Henrik Lund Jørgensen (Sweden/Denmark)

Diana Jabi (Romania/Syria)

Al Fadhil (Germany/Iraq)

Andrea Hvistendahl (Sweden)

Muhammad Ali (Syria/Sweden)

Sepa Sama (Iran/US/Sweden) and the Crossroadsproject 2:0 -Reflection in Norrtälje

The site-specific City Game Norrtälje Leker

Make a Change
An exhibition about migration
A meeting place for dialogue and stories
A program for walks and talks

Make a Change is an exhibition where different perspectives on migration and movement of people appear. It is also a meeting place for participation and a place for dialogue and narration.

What challenges can a temporary exhibition try to tackle in a time when more than 65 million people are fleeing from war, violence and terror in the world? The acute refugee crisis, the European countries' different ways of acting in a humanitarian disaster situation, the forgotten colonial background of the European Union, power and globalization - are all complicated and important topics in the background of the exhibition but not the statements of the artworks. The exhibition is about existential questions, the human condition, and about the transformative and reflective part that art can play in society. Some works draw connections between history and our time, others between the global and local. Questions about identity, home and hope blend with alienation, exclusion and survival.

Make a Change is an exhibition with artists from different countries and continents. There are artists living in exile and artists without countries, relocated in the interstice between places and people. There are artists with own experience of fleeing and artists that have been working with the question of migration during many years.

New site specific installations will be shown in the exhibition.
All three floors of the art gallery and museum will be used for the exhibition.
The museum has made special presentations related to emiogration and emigration that will be shown on touch screens in the exhibition.

Curator Torun Ekstrand, Artland
Henrik Lund Jørgensen will be in Norrtälje during April to prepare his new photographic work for the exhibition, 5 Portraits.
At Norrtälje konsthall the exhibition is supported by Norrtälje kommun, Norrtälje museum and konsthall and AllArtNow Gallery. Make a Change and Crossroads project was shown indoor and outdoor at Ronneby konsthall/Kulturcentrum Ronneby with partly other works in 2016 and it was supported by Region Blekinge.
Crossroads 2:0 - Reflection in Norrtälje
The exhibition is accompanied by the Crossroadsproject created by the architect Sepa Sama with mappings and walkings as the base. During 10 days Sepa Sapa will work with different groups of people in the city of Norrtälje and the process will be visualized on the ground floor on the windows and in a future artists' book.
Sepa Sama thinks of his stay here like a life of a fly, short, yet trying to figure out so much together with you, on the world, the place and spaces that we have or we do not have.
Sepa is here to walk 100,000 steps with you in your city and he is here to reflect and to ask questions about home and our place in the world.
He asks us to see together, to write together and eventually to map together and something bigger happens when our works and words are arranged together!
Walks and talks with Sepa Sama: 24 March - 2 april.
Jon Brunberg, a lecture about how to give form to a story
A personal and philosophical journey into the background of the drawings by the artist Jon Brunberg.
April 5th at 19:00
Erik Berggren, a lecture about how art can create a will to change
Remesco Institute for Research on Migration, Ethnicity and Society.
April 19th at 19:00
The City Game "Norrtälje Leker" - is a site specific game to challenge citizenship and gender related issues in public space, and it is a part of the exhibition.
City Games is created by Pirjo Elovaara PhD and Associate Professor, and Annika Olofsdotter Bergström, lecturer and research assistant at Blekinge Institute of Technology, together with Lubna Dadousch and a group of Syrian women in Ronneby.
Program activities City Games: 25-26 April.
A lecture 26th April at 19:00
Ashraf Atraqchi, guided tours of the exhibition in Arabic
Saturday April 29th at 14:00
Saturday May 6th at 14:00
Ashraf Atraqchi is an art ciritic, artist, journalist and refuge writer based in Stockholm
http://www.dn.se/kultur-noje/konst-form/nu-kan-han-tala-fritt-om-mosuls-skatter/
Every Wednesday during the exhibition the art pedagogue Jimmy Berggren and the museum pedagogue Malin Berglund guide you through the exhibition at 12:00.
Entrance free to the exhibition and the programs!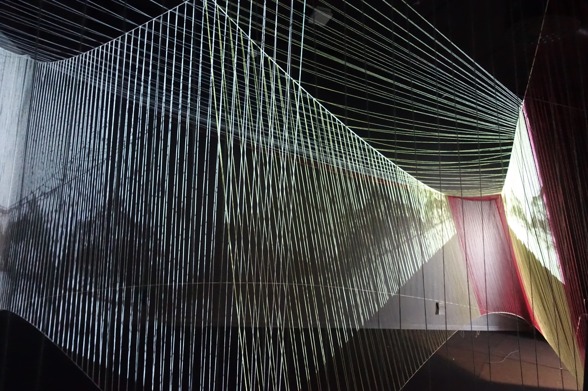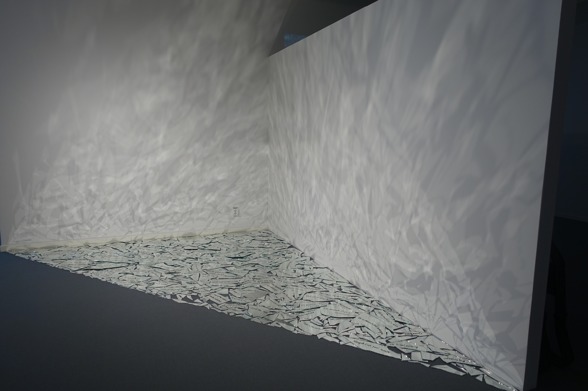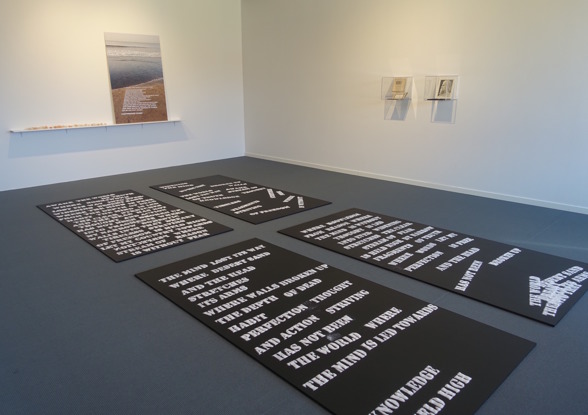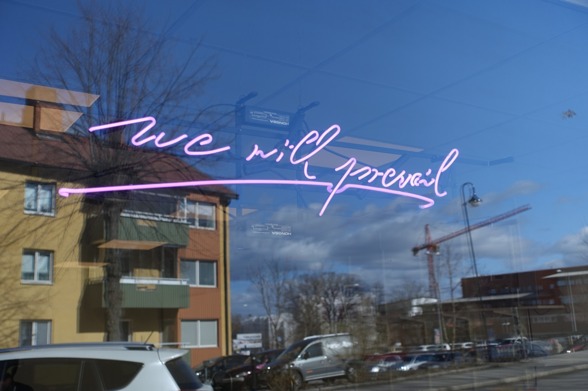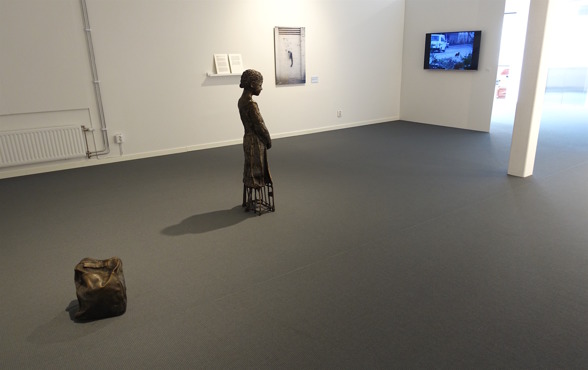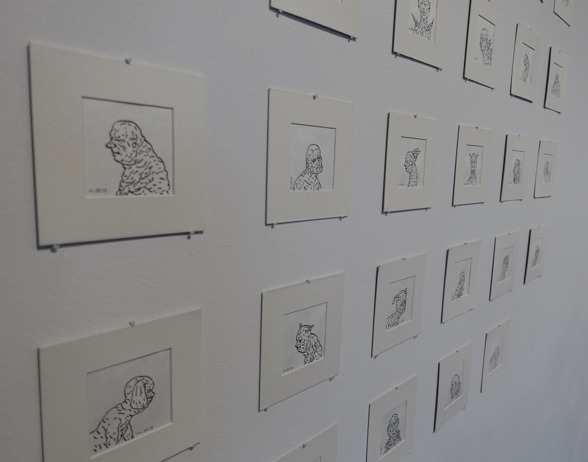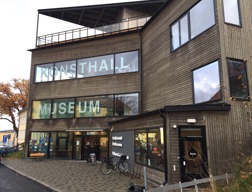 Welcome to the Opening
Saturday March 25th
Inauguration at 13:00
Director Helén Hedensjö welcome speech
Curator Torun Ekstrand presents the exhibition and the artists
Kommunalråd Ulrika Falk inugurates the exhibition

Friday March 24th
Gathering for the Friends of the konsthall at 16:00
Torun Ekstrand and the artists presents the exhibition and the artworks